A powerful, dependable satellite phone delivering high voicequality, voicemail, text and email messaging, plus trackingand assistance alert features. All packaged in an ergonomically designed rugged handset..
Read More
Operating over Inmarsat's new IsatHub service, the iSavi is a lightweight and portable device bringing satellite connectivity to your smart phone and smart device anywhere in the world.
Seamlessly connect your smart...
Read More
The Iridium Extreme is the ultimate in ruggedized, optimised and standardised engineering, making it the satellite handset that does it all, no matter where you are. As the first satellite phone to combine location...


Read More
Iridium GO! provides global voice and text messaging for smartphone users, with light data capabilities offered through optimized apps. Users can connect up to 5 smartphones or tablets at a time to this fully portable device which can also be mounted...

Read More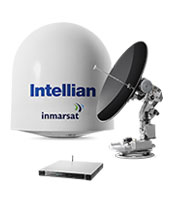 The SAILOR 100 GX is an advanced 3-axis stabilized Ka-band antenna system designed for the Inmarsat Global Xpress® satellite network. It is built to the same high quality and high performance that has made SAILOR the leading name...
Read More

Ultra-portable and easy to use, the EXPLORER 510 lightweight BGAN terminal is a powerful next generation tool for field communication worldwide.
Ideal for connecting smartphones, tablets or laptops from anywhere in the world, the Cobham...
Read More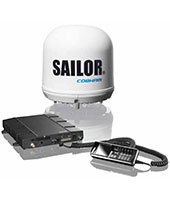 The most lightweight, compact and easy to install FleetBroadband system available, SAILOR® FB150 is a high quality solution for smaller recreational and professional use vessels including workboats, fishing vessels...


Read More
Iridium Pilot is the next generation of global maritime communications from Iridium; engineered and built to perform in the toughest of conditions, offering a truly flexible communications solution with full global coverage.


Read More