Operating over Inmarsat's new IsatHub service, the iSavi is a lightweight and portable device bringing satellite connectivity to your smart phone and smart device anywhere in the world.
Seamlessly connect your smart device to the


Read More
The Explorer 325 is compact vehicular terminal for high quality voice and broadband connectivity on-the-move over Inmarsat's BGAN service. Consisting of a transceiver, an IP handset and a roof mountable antenna with magnetic mount, the Explorer 325


Read More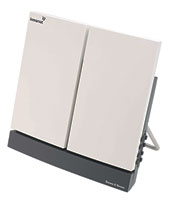 The Explorer 5O0 BGAN terminal combines exceptional performance with portability.
Whether halfway up a mountain or in the middle of a desert, the small and lightweight voice and broadband data communications device
Read More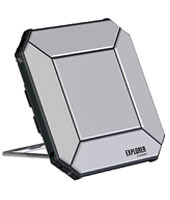 Ultra-portable and easy to use, the EXPLORER 510 lightweight BGAN terminal is a powerful next generation tool for field communication worldwide. Ideal for connecting smartphones, tablets or laptops from anywhere in the world, the Cobham...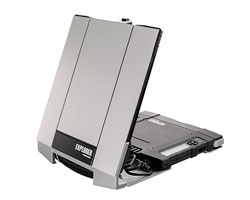 Developed specifically for the new revolutionary BGAN HDR service from Inmarsat, the EXPLORER 710 sets a new standard for on-demand streaming rates.
The smallest class 1 terminal available, the EXPLORER 710 delivers high-speed, ultra-portable...

Read More
EXPLORER 727 is a high-speed, vehicular broadband system allowing voice and data access on the move at speeds of up to 200km/h.

Live media broadcast, defence and humanitarian operations require reliable coverage and...
Read More