Iridium GO! provides global voice and text messaging for smartphone users, with light data capabilities offered through optimized apps. Users can connect up to 5 smartphones or tablets at a time to this fully portable device which can also be mounted ...
Read More
From distant rigs to pitching decks, baking deserts to frozen ice packs, the Iridium 9555 global mobile satellite phone can handle any environment offering portable satellite communications anywhere on the Earth's...
Read More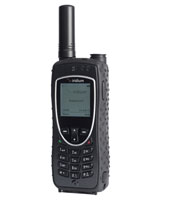 The Iridium Extreme is the ultimate in ruggedized, optimised and standardised engineering, making it the satellite handset that does it all, no matter where you are. As the first satellite phone to combine location...
Read More